Could Marco Gonzales be more valuable to the St. Louis Cardinals as a reliever?
Former St. Louis Cardinals first-rounder Marco Gonzales is working his way back from Tommy John surgery as a starter at Triple-A Memphis, but will he end up in the big-league bullpen?
Lefthanded pitcher Marco Gonzales, the St. Louis Cardinals' first pick in the 2013 MLB Draft, recently completed his recovery from Tommy John surgery, at least as it relates to getting back to game action. The 25-year-old starter pitched in a Triple-A game for the first time since September 6, 2015 on Sunday, and he made his presence felt in a major way.
Gonzales, who struggled through the 2015 season and then tore his ACL during spring training last year, threw seven innings for the Redbirds and allowed just one earned run on three hits and a walk. He also struck out six El Paso Chihuahuas hitters.
It was the second competitive appearance of the season for Gonzales, who made his return to game action on May 7 with a six-inning rehab start at High-A Palm Beach. Gonzales was dominant in that start as well, throwing six innings and allowing just one run on two hits and no walks.
While Gonzales's prospect status has diminished to the point where there are now nine starting pitchers ahead of him on MLB Pipeline's Cardinals prospect rankings, it looks as if he might return to being the most big-league-ready starting pitching prospect in the system in rather short order. He'll face competition from righthander Luke Weaver–who, like Gonzales, has received a cup of coffee in the major leagues, and who has a 0.41 ERA and 0.68 WHIP in four Triple-A starts this season–but it's easy to see Gonzales filling a big-league rotation slot later in the season if the Cardinals suffer an injury or simply want to control Michael Wacha's workload.
With that said, might it make sense for the Cardinals to consider that Gonzales's long-term future could be in the bullpen? First of all, he isn't optimally built to handle the rigors of starting over a full season, as he stands at a listed 6-foot-1 and 195 pounds. Secondly, it seems very possible that he'll get lost in the shuffle soon as other rotation candidates such as Jack Flaherty, Sandy Alcantara, Dakota Hudson, and Junior Fernandez move up through the system and Weaver continues to gain experience.
Most importantly, though, the Cardinals don't really have any intriguing relief prospects in the upper minors right now, and they're undoubtedly going to need reinforcements in the bullpen at some point. They obviously reduced their organizational emphasis on bringing in former big-leaguers and intriguing six-year minor-league free agents to provide bullpen depth this past offseason, instead deciding to rely on their own internal options.
So far, they've been blessed with enough bullpen health that they've only had to summon the semi-trusty Sam Tuivailala as an injury replacement. And while Tyler Lyons' imminent return will provide some more cushion, it's not at all clear who the next man up would be if the Cardinals needed another injury replacement beyond Tuivailala.
Rowan Wick, the only reliever on the 40-man roster who's not currently on the active big-league roster or DL, is actually on the minor-league seven-day DL at the moment. Even if he were healthy, though, he probably wouldn't be the guy to get the call. He has a 6.08 ERA and 1.28 WHIP in 13 1/3 innings at Memphis this season, and he's made just 57 professional relief appearances since being converted to the mound from the outfield in 2015.
The two lefties who the Cardinals seemed to be counting on as depth options haven't established themselves any further, either. 25-year-old Corey Littrell received a drug suspension in spring training and isn't expected back until early June, while 26-year-old Ryan Sherriff has followed up a great 2016 season by getting hit hard to begin 2017, posting a 5.00 ERA and 1.44 WHIP in 18 innings. The two former big leaguers in the Redbirds' bullpen, Zach Phillips and Josh Zeid, have also struggled. Phillips has a disastrous 1.66 WHIP through 19 1/3 innings, and Zeid has an equally bad 1.64 WHIP and a 6.49 ERA, though he's been miscast as a starter for most of the season.
The Redbirds have gotten surprisingly good performance to this point out of a couple of 26-year-old journeymen: John Brebbia, a minor-league Rule 5 Draft pick last year who has posted a 2.08 ERA and 0.88 WHIP with 24 strikeouts and four walks over 21 2/3 innings, and Mark Montgomery, who was released by the Yankees organization this spring but has posted a 2.66 ERA with a 0.98 WHIP, 28 strikeouts and just three walks this year. They've both been great in terms of performance thus far, but it's very fair to question the legitimacy of their numbers considering their track records, and it'd be rather concerning if either of them were pressed into big-league duty any time soon.
It's quite possible that most intriguing guy in the system who's currently pitching in relief right now might be 27-year-old righthander Corey Baker, who starred in the World Baseball Classic for Team Israel and currently possesses a 2.60 ERA while having struck out 12 batters and walked just five in 17 1/3 innings at Double-A Springfield. And while Baker is a great story, it's not great that perhaps the most reliable relief arm in the upper minors to this point is a 27-year-old former 49th-rounder who has been toiling at Springfield since 2013.
To make a long story short, Gonzales might be the most logical guy to provide relief to a Cardinals bullpen that has already shown some signs of fatigue during the early going. Lefty Kevin Siegrist, who has pitched in 148 games over the past two seasons, has a 4.11 ERA with a 1.57 WHIP, 15 strikeouts, and 11 walks through 15 1/3 innings. And his fellow lefthander, Brett Cecil, has been the worst pitcher in the Cardinals' bullpen after signing a big free-agent deal this offseason, as he's got a 5.79 ERA and a 1.93 WHIP while allowing three homers through his first 14 innings.
The Cardinals have a rather long history of converting starters to the bullpen at the major-league level, having done so with guys like Siegrist, Trevor Rosenthal, Matt Bowman, and Seth Maness in recent years. All four homegrown members of the current big-league rotation actually spent time in the bullpen as they got their feet wet in the majors; Michael Wacha made nine appearances out of the bullpen during his rookie season in 2013, while Carlos Martínez, Adam Wainwright and Lance Lynn were all key parts of bullpens on teams that made it to the World Series.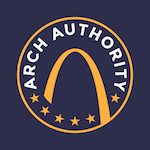 Want your voice heard? Join the Arch Authority team!
Write for us!
The same could be done with Gonzales, who has actually already spent some time in the Cardinals' 'pen. Gonzales made five relief appearances during the 2014 regular season, and he made another six in the playoffs. He regularly served as the Cards' seventh-inning guy and was unscored upon in five of those six postseason appearances, retiring elite hitters such as Yasiel Puig and Adrián González.
Obviously it's a small sample size, but he's been lights-out through 34 plate appearances against lefty hitters at the big-league level, allowing hitters to post a measly .143/.235/.179 slash line against him. If Cecil can't start putting it together against lefthanded hitters, Gonzales could eventually become the guy who's called upon to retire the toughest lefties.
Gonzales's lefthandedness certainly wouldn't be an advantage in his quest to join the big-league bullpen, as the Cardinals already have Siegrist, Cecil, and Lyons. Siegrist has actually been better against righthanded hitters during the course of his big-league career, though, and manager Mike Matheny tends to use Lyons mostly in long relief situations, so there could still be plenty of lefty-on-lefty situations where Gonzales would be the best option. And ultimately, if he gets guys out as effectively as he has through his first two minor-league starts of 2017, he might be trusty enough to use against both lefthanded and righthanded hitters anyway.