Where will the St. Louis Cardinals send Magneuris Sierra when he returns to the minors?
Where will Magneuris Sierra go when his cameo with the Cardinals is finished?
When the St. Louis Cardinals unexpectedly decided to summon 21-year-old outfielder from High-A Palm Beach last weekend as Stephen Piscotty and José Martínez went on the DL and Dexter Fowler dealt with a nagging injury, they made it pretty clear that his stay in the big leagues was going to be a short one. With Piscotty already two days into a precautionary 10-day DL stint and Fowler thought to be close to a return, there was no possible reason that Sierra would stay in the majors any more than eight days.
While the toolsy rookie will still almost certainly be sent back to the minors no later than Monday, he's done just about everything possible to prove that he deserves to stay in the big leagues. Through four major-league starts in center field, Sierra has hit .353/.421/.353 while arguably making a bigger impact on the basepaths and in the field than anyone else on the team has this season. He's scored the go-ahead run in the Cardinals' past two victories over the Miami Marlins, and according to Baseball Reference's WAR, he's already been more valuable than three of the Cardinals' eight regular starters (though that probably gives you a good sense of how fluky WAR is).
While his success has come over a small sample size, there aren't many players in A-ball who could come up to the big leagues at a moment's notice and thrive the way Sierra has. Though the Cardinals could certainly deliver the old company line about wanting him to "conquer the league" and get 500 plate appearances at the level, the fact that he's succeeded at the big-league level probably means he's advanced enough to move up to the upper minors.
The only problem: the Cardinals already have a trio of highly-regarded center field prospects in the upper minors. 22-year-old Harrison Bader, who's ranked as the Cardinals' No. 5 prospect overall and their best outfield prospect by MLB Pipeline, is currently playing center at Triple-A Memphis. After struggling at the minors' highest level in a second-half stint last year, Bader has improved thus far in 2017 but still hasn't exactly been dominant, hitting .264/.350/.434 with four homers through 120 plate appearances. Bader very well may have received a promotion to the major leagues instead of Sierra if he had been on the 40-man roster or if Piscotty's injury was going to be more of a long-term issue, but under the circumstances, the Cardinals chose to maximize their contractual control over him.
At the Double-A level, they've got both converted shortstop Oscar Mercado, a 2013 second-rounder, and José Adolis García, a recent international signee who was the MVP of Cuba's top professional league last season. Mercado has been the primary center fielder at Springfield this season and is raking thus far, hitting .328/.400/.534 with four homers through 131 plate appearances. Though 108 plate appearances, García is hitting .278/.352/.433 with three homers and has started six games in center field.
While neither player is listed among the Cardinals' Top 30 prospects, there's reason to be optimistic about both. Mercado was a high draft pick and is still young; he's simply been set back by the fact that he didn't hit much during the seasons that he otherwise would have spent in college. García obviously thrived in his home country and is widely thought to be the most big-league-ready outfield prospect in the Cardinals' system.
But is it worth slow-playing the development of Sierra, who may have the highest ceiling of any position player in the Cardinals' system, to keep optimal conditions in place for Bader, Mercado, and García?
Ultimately, there are probably two sensible solutions which would allow Sierra to move up to the upper minors. First of all, they could skip Sierra over Double-A and send him to Memphis when Piscotty returns. They could give Sierra the majority of the action in center field and shift Bader to a corner spot; while Bader certainly seems to be a capable center fielder, his future is most likely as a corner outfielder who can shift over to center when needed, so that move wouldn't be too harmful to his development.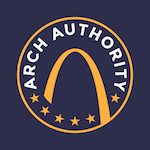 Want your voice heard? Join the Arch Authority team!
Write for us!
The other logical move would be to move García up to Triple-A, since he's a little old for Double-A at 24 anyway. That would allow Sierra to receive a one-level promotion to Springfield (where he probably deserved to start the season anyway), and it would allow García and Bader to split the center field duties in Memphis. Since those two seem to be pretty comparable prospects anyway, that might be the best fit. As an added bonus, the Cardinals would always have Sierra close by if they needed him for another short stint at the big-league level.
The early-season wave of outfield injuries has been somewhat frustrating for the Cardinals, but they've done a great job of plowing through the adversity, and now they've got a great idea of just how plentiful their collection of outfield prospects may be.