St. Louis Cardinals Place Tyler Lyons on Disabled List, Recall Sam Tuivailala
Tyler Lyons is headed to the disabled list for the second time this season.
It must be getting frustrating for St. Louis Cardinals reliever Tyler Lyons. After missing the final two months of last season and the first three weeks of this season while recovering from a knee injury, Lyons finally returned to the majors on April 20. After making just two appearances for the Cardinals, though, Lyons is headed back to the disabled list for the second time in 2017.
Lyons had two outings with the big-league club which were oddly spread out, with the first coming on April 27, a week after he was activated, and the second coming on Monday night. Over three innings this season, he's allowed one hit and two walks while striking out two.
To replace Lyons on the roster, the Cardinals recalled righthander Sam Tuivailala from Triple-A Memphis. This is already Tuivailala's third stint with the big-league club this season; he made the Opening Day roster after Trevor Rosenthal had to start the season on the DL, and though he was optioned upon Rosenthal's return, he came back for a day last week to serve as the 26th man for the Cardinals' doubleheader with the Toronto Blue Jays.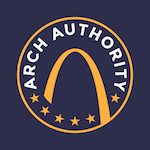 Want your voice heard? Join the Arch Authority team!
Write for us!
In three big-league outings this season, Tuivailala has a 3.00 ERA and a 1.33 WHIP. In seven outings at Memphis, he has yet to allow a run while giving up just four hits and walking one batter over 8 1/3 innings. After years of showcasing impressive velocity but failing to be consistent with his command, it looks like Tuivailala might be close to figuring it out at 24 years old.
Lyons' return to the disabled list could reignite a controversy over the 25th spot on the roster when he returns. During Lyons' absence, infielder Jhonny Peralta is likely to return from the DL. While they could easily make room for Peralta by sending Tuivailala back to Triple-A, they don't have any players who are obvious candidates to be optioned upon Lyons' return. That means a reliever–likely one of either Lyons, Miguel Socolovich, or Jonathan Broxton–would probably have to be designated for assignment at that point if there aren't any injuries before then. With the fatigue that righty Matt Bowman has experienced in recent weeks (five earned runs allowed in his previous three outings), it's vaguely possible that he could be a candidate to be optioned as well.